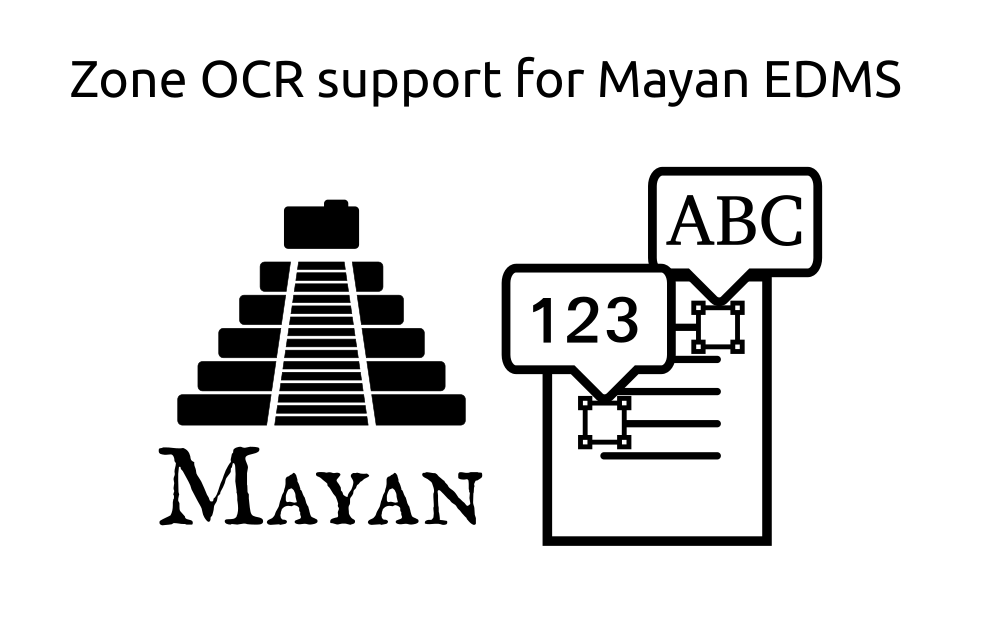 6 years ago a project started, not with huge goals or with the intent of making a name for itself in a market. Its goal was just to solve a simple problem: Help a permits government agency, keep an inventory their PDF files. That was it!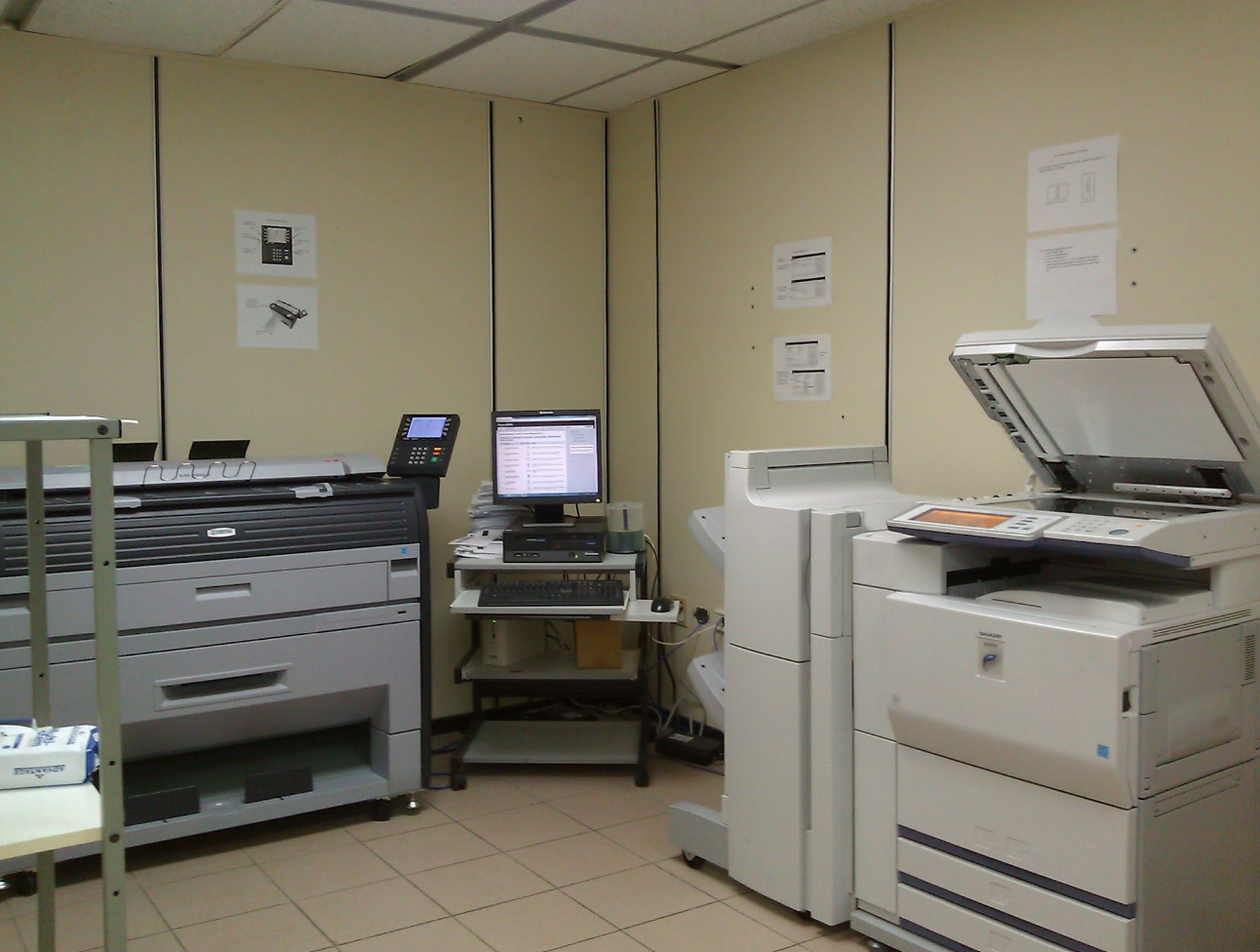 Since its beginnings, each release has been adding more and more features. Instead of running out of ideas, the list of things to add is actually growing, thanks to the continuous flow of ideas and requests from our user base. The complexity of the features to add is also growing and is ushering the project into a new technological level.
As Mayan steps into this new technological territory, it is also stepping into a new governance territory. No longer a pet project that can be maintained in the spare time of its contributors, an ecosystem of means to fuel it growing innovation rate must also be developed.
To this end, a few initiatives are being tried out. One of those was the debut of the App Store (http://www.mayan-edms.org/store/) and its first product: The Multitenant plugin.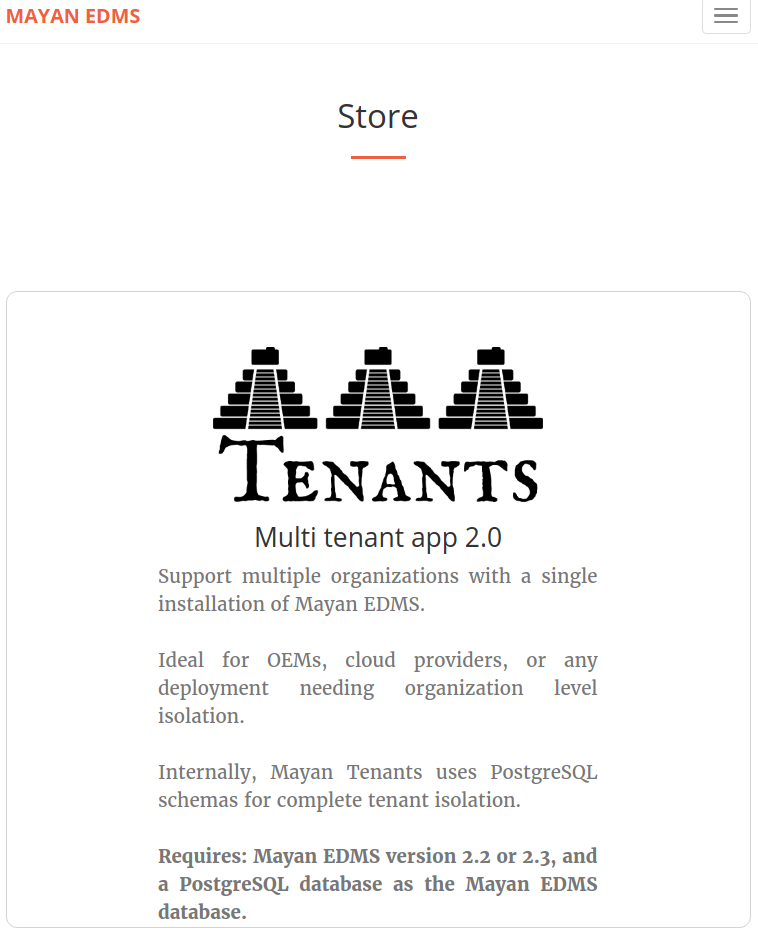 With just a few sales, the initiative managed to divert just enough to allow some of Mayan's core developers to spend more hours a day working on the project. Still not enough for a full-time job, but just enough that many users have taken note and commended the project on its increased version release rate, further commitment to quality, faster response time when bugs occasionally happen and even an increase in core developer participation in the free forums.
That was just from a few sales of a single offering, imagine where the project can go if more funding initiatives are successful.
That's the same question the first crowdfunding campaign aims to answer. The campaign has two main goals: To test the feasibility of the crowdfunding approach for Mayan EDMS and to add an enterprise grade feature to a free open source project.
Zone OCR is it also known by a few names like "template OCR" or "Region OCR". Unlike traditional OCR where the text of the entire page is transcribed, zone OCR allows for the definition of areas with contextual importance upon which to perform the optical character recognition. The immediate advantage of this is that once recognized, the text will have a contextual meaning in regards to the document. This immediate contextual meaning reduces the amount of human intervention required to put the recognized texts into use.
For example, when scanning an invoice with zone OCR, instead of an entire page's worth of letter, numbers, and symbols that require a good amount of human time to interpret, the user will be presented with a recognized invoice number. Zone OCR, coupled with Mayan EDMS's existing metadata and indexing infrastructure can help you scan and categorize all your invoices without human intervention. Zone OCR provides many advantages but the improvements in process automation alone merit the fulfillment of this campaign and the addition of this feature.
Support the crowdfunding campaign today, share it with your colleagues and social media, help us help you take on the challenges of managing your documents with an ever increasing tool set of killer features only found in costly commercial and enterprise software.
Thank you!
Campaign link: https://www.indiegogo.com/projects/zone-ocr-support-for-mayan-edms#/
---
Subscribe to the newsletter to continue learning more about Mayan EDMS.